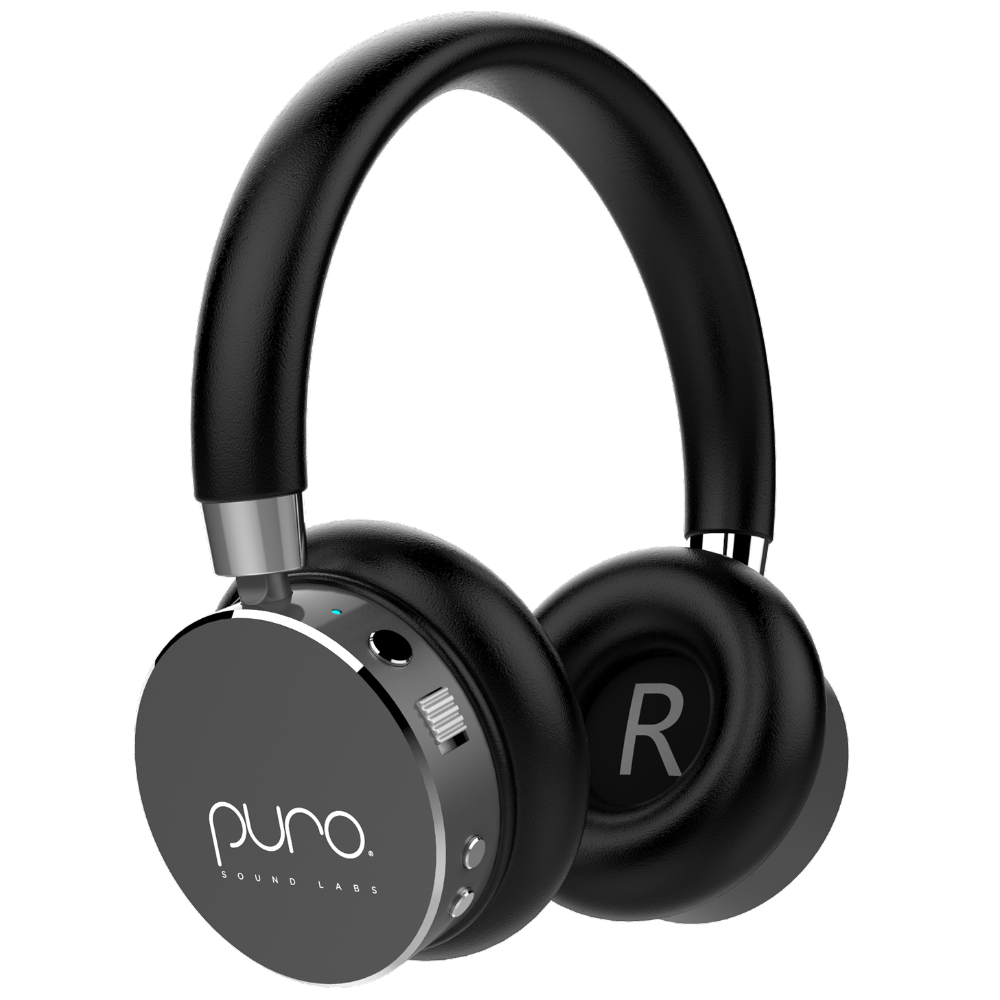 The Puro BT2200 Kids Headphones is the world's only studio-grade headphone that puts the safety of your child's ears first. Stylishly designed with high quality materials for wireless listening and engineered to have your child in mind, the Puro BT2200 Kids Headphones is a cutting edge hearing protection for young ears. With Puro Balanced Response® sound curve along with Healthy Ears® hearing protection, the BT2200 Kids Headphones are a smart choice when it comes to your child's healthy hearing.
Packed with technology that includes a volume restrictor of 85dB to limit the sound that your child hears. You can be assured that your child is enjoying their favourite tunes without putting their hearing at risk.
Each pair features an ultra-lightweight design, adjustable headband and cushioned ear pads with your child's optimal comfort in mind.
Features of this product
Perfect for travel: Ultra-lightweight design, with cushioned ear pads for optimal comfort
Hearing protection: Headphones are equipped to limit the volume your child hears.
Wireless connection: Hassle free wireless connection to smartphones or tablets.
Seamless switching: Controls right at the fingertips via Bluetooth button, on/off switch and volume.
Long battery life: Whole day enjoyment with up to 18 hours playtime and 200 hours standby time.