A Celebration of Sound
Published: 8/3/2023 5:41:39 AM
For 75 years, Hearing Australia has been delivering innovative, world-leading research and expert hearing care.

Since our story started in the 1940s, helping returned Second World War veterans and young children affected by the rubella epidemic, Hearing Australia has celebrated important milestones, world-firsts and other achievements while positively impacting the lives of over 1.5 million Australians.
Evolving and transforming to change lives
Since 1947, we've been committed to working with our partners to improve the lives of people with hearing difficulties by:
Helping Australians discover and rediscover the joy of sound
Keeping Australians connected to the life and people they love
Leading research that changes lives
Making positive differences that impact whole communities
Working to prevent hearing loss in high-risk industries and communities, especially in Aboriginal and Torres Strait Islander peoples.
75 years of world leading research
Through our world-renowned research division, the National Acoustic Laboratories (NAL), people across the globe are benefitting from our hearing research and innovation.

From designing our first hearing aid, the Calaid in 1948, which went on to shape Australia's acoustic history, to developing the most widely used hearing aid fitting prescription in the world, NAL has and continues to deliver research and solutions that transform hearing healthcare and the lives of people with hearing loss.
Celebrate with us
Join us in celebrating 75 years of hearing innovation and service to Australians by learning more about our rich and diverse history in our ebook 'A celebration of sound'. You can also take a look at a few of our key milestones over the decades by viewing our timeline.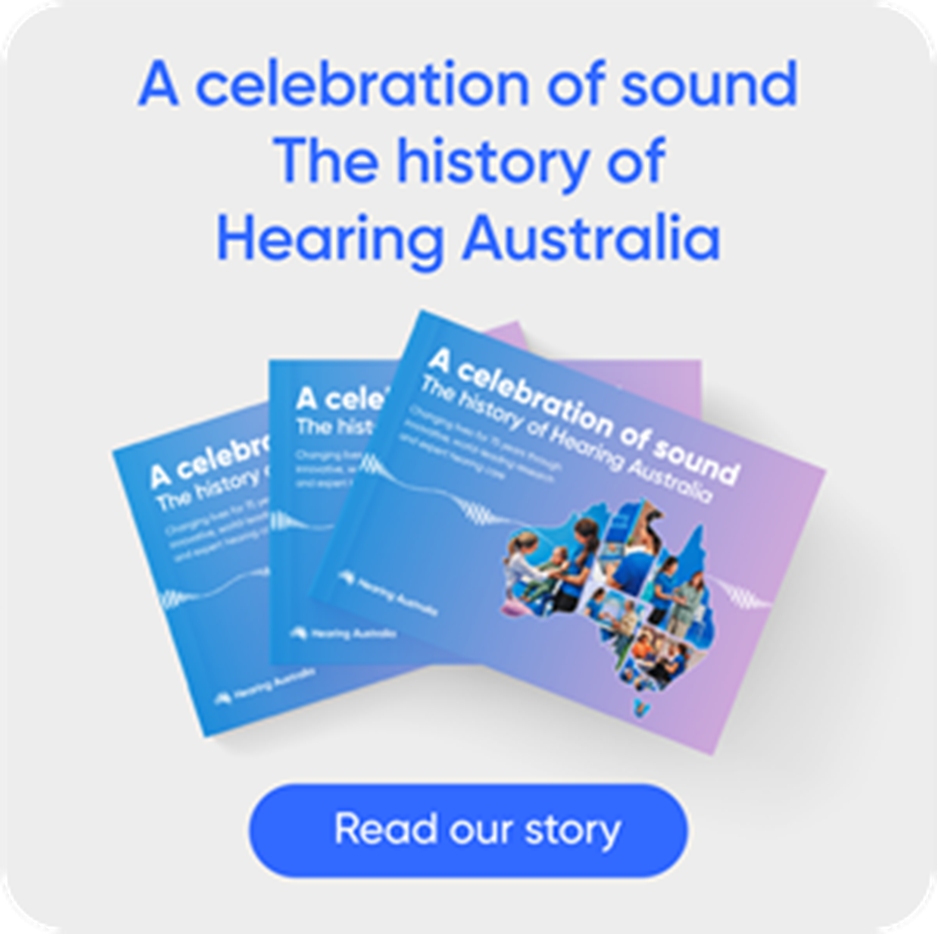 We sincerely thank our people, clients and partners for their continued support.